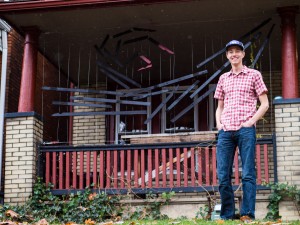 Sometimes dreams do come true. I'm a data scientist, living in Bozeman, MT.
I'm weirdly fascinated with the workings of local governance, and finding myself feeling increasingly fanatical about things like dense urban development and riding my bike places instead of driving my car.
Sometime in grad school I became a runner. I ride my mountain bike (with great enjoyment!) when injury prevents me from running.
—
Revision: 25 September 2015
I'm a ski bum lacking a trust fund and possessing aspirations of economic security (if not riches), by virtue of which I'm an training at Carnegie Mellon University's Heinz College to become a data scientist. I'm a first year MISM-BIDA, and I race for CMU's club ski team.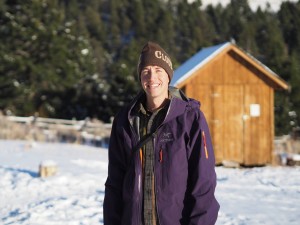 I worked in healthcare for five years prior to enrolling at Heinz, including as the chief operations officer of a 20-provider clinic in Phoenix and having started a healthcarerevenue cycle management company in Golden, CO. My previous work experience includes IT, trail-building and conversation work, and operating a movie theater.
My abiding passion in life is the outdoor world. Professionally, I love data and its analysis.
My post-Heinz employment goals are a bit unclear at present. My goal is to be able to move back to a small community in the Rocky Mountain West (Bozeman? Durango? Jackson?) and to be able to produce enough value by working not more than 80% of full time to buy a season pass (and, let's be honest, a new set of skis) every season, and support my other hobbies. This likely means finding a position which allows me to work remotely, or finding a niche to consult in which makes my home base irrelevant. The other hobbies to be supported: mountain biking, kayaking, skimo racing, mountaineering, climbing, baking, photography, home distilling, and travel.
—
Revision: 7 August 2012
I am Mark Egge, born in Fort Collins, Colorado, in July of 1986. I grew up in Cheyenne, Wyoming. I earned degrees in Economics and History at Montana State University in Bozeman, Montana. I began my career in Phoenix, Arizona. I now reside in Golden, Colorado.
I believe one's self is best defined through one's actions. For me, my favorite (and, I hope, most characteristic) action is exploration and discovery–discovery of new places, new activities, and new ideas.
These are the activities through which I explore the natural world:
I ski
I paddle (whitewater kayak)
I climb (especially when there is no easier way to get to the top of something)
I backpack, canyoneer, raft, and mountaineer
In each activity, I seek and find solitude. The sense of discovery is heightened when distance and difficulty gain me vistas enjoyed by only a relative few.
In these activities I explore the world of people, culture, and industry:
I travel
I consume music (especially bluegrass and folk)
I read (preferring literature and the classics)
I cook
My interests change with the season and my surroundings. Among the more enduring, I claim:
Economics
Politics (for entertainment and education)
Business and Industry
Cinema
Technology
I would describe myself (and like to be described) with these attributes:
Steadfast
Skeptical
Strong-willed (for better, and for worse)
Open- and fair-minded
In terms of personality, I am without doubt an introvert, and happily so. I think of myself as having a broad, warm, and playful personality, most fully expressed in the company of close friends. In mixed company, I am more typically mild-mannered and introspective.
Broadly, I aspire to continued to learning and exploration. I hope to hold radically different political and philosophical views in five years than I hold today (and again in another five years). I desire, someday, to have something to say, and to write it. More narrowly, I aspire to successful entrepreneurship, to create something from nothing, and to exchange value for value. From entrepreneurship I gain fulfillment, and the means for continued exploration and adventure.
Professional Life
As the co-founder of Atlas Revenue Management, I help physicians succeed in private practice. I run the operational end of things, ensuring that services are authorized, claims are sent, and payments posted, all in an exceptionally speedy manner.
Before Atlas, I was the Chief Operations Manager for Arizona Pain Specialists in Scottsdale, AZ.
Other jobs I've loved include:
During college, I ran the ASMSU Procrastinator Theater for a year. I hired all the staff (save one), chose the movies, built a concessions stand, and successfully championed the projection booth cause allowing the Pro to continue showing 35mm movies in its new Strand Union Building home. During my year the theater was revitalized–doubling year-over-year attendance (and revenue), while incurring lower operating costs.
In the summer of 2008, I served as a member of the Montana Conservation Corps. We built and maintained trails, fought invasive species, rebuilt fences, and learned lots about the region, citizenship, and ourselves.