Still slight and unprepossessing, The Tallest Man on Earth stands just a little taller than he once did. Three full length albums (the third, There's No Leaving Now, releases June 11th) and two EPs since his 2006 debut, The Tallest Man on Earth has built a small but hugely deserved following (he's counts over 16,000,000 plays on last.fm).
Just back from two week of "fishing and wearing his ugliest clothes" in nearby Dalarna, tonight in Stockholm The Tallest Man on Earth kicked off the first stop of his 2012 tour supporting There's No Leaving Now.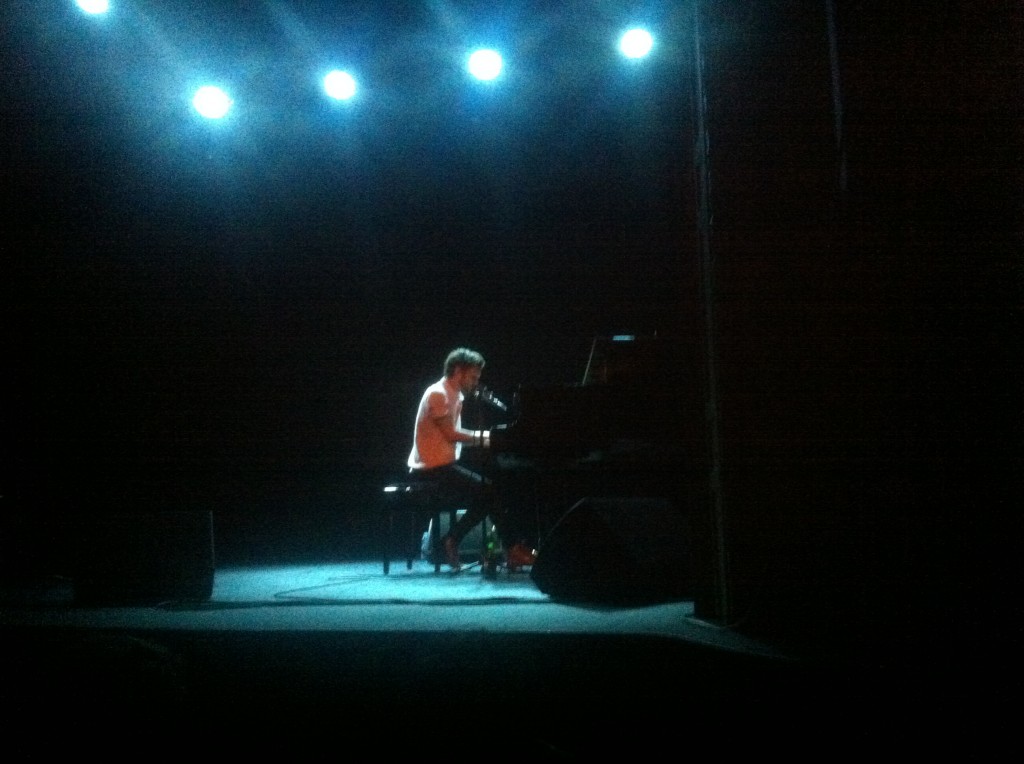 His latest album builds on his previous work–it's quiet, introspective, sung in a raw (if not quite plaintive) tones over a guitar with opening tuning. The album feel more upbeat than his previous work. The imagery of his lyrics is more subtle, but less arresting.
On stage, he looks confident, comfortable. One gets the sense that, perhaps, he's unsure of why he's such a celebrity–but accepts it with equanimity (and gives the crowd what they came for). He plays passionately. Most songs (even his oldest) feel fresh, impassioned, anew, though a few songs in the set feel as though played by rote.
He plays Stockholm again tomorrow night–then it's off to the United States. He plays Boulder on June 10th. If you can make it, go. It'll be a wonderful show.
–
I last saw The Tallest Man on Earth three years ago, in Phoenix. Then, he was opening for John Vanderslice. Now, he's his own headliner. I blithely compared him to Bob Dylan after last seeing him. From reading some other blogs, apparently (*gasp*) I'm not the first to draw the comparison. But it's the best comparison that presents itself. When he sings, it's as though he throws his words upon a canvas, creating for his listener image after beautiful image (a blizzard that's never met the desert sand, a shiver from a fallen tear). He doesn't sing experiences, emotions. He sings the blues, in open tuning.